GCCA - Archives
A PASSIONATE APPEAL FOR THE RELEASE OF THE UNDER-LISTED PERSONS WHOM HAS BEEN IN THE CUSTODY OF MILITARY JTF POST OF CHINENE IN GWOZA L.G.A. SINCE 30TH JULY, 2013 Read Full Story...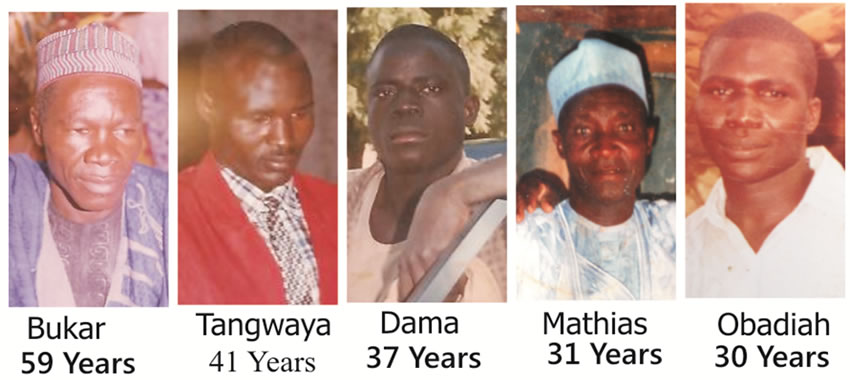 ---
A PASSIONATE APPEAL FOR THE RELEASE OF MR. YAHAYA FILIBUS Read Full Story...

---
Letter to Mr. President, Muhammadu Buhari GCFR (No reply from Mr. President)
Read Letter...

Letter to Mr. Vice President, Professor Oluyemi Osinbajo (SAN) GCON Read Letter...

Reply from the Vice President, Professor Oluyemi Osinbajo (SAN) GCON Read Letter...

---

GCCA/ONC/SH/002
16th May, 2016

Muhammadu Buhari GCFR
President and Commander-in-chief of the - Federal Republic of Nigeria.

Your Excellency,

COMMUNIQUÉ ISSUED AT THE END OF AN EXTRA ORDINARY MEETING OF THE GWOZA CHRISTIAN COMMUNITY ASSOCIATION HELD IN MAIDUGURI, AND ABUJA AND IN CONSULTATION WITH ALL OTHER BRANCHES NATION WIDE ON 4TH AND 7TH MAY 2016

Rising from its extra-ordinary general meeting held in Maiduguri Borno state and in Abuja on the 4thand 7thMay, 2016, North East and North Central Geo-Political Zone of Nigeria respectively, Gwoza Christian Community Association (GCCA) an affiliate of CAN and an umbrella body concerned with the progress and welfare of the entire Christians of Gwoza Local Government area in Nigeria or abroad offer due consultation and deliberation with relevant stake-holders of Gwoza Local Government area hereby issues this communiqué on behalf of its members:
Read Full Story...
---

Govr. Kashim Shettima
The Governor of Borno State,
Nigeria.

Your Excellency,

GCCA COMMUNIQUÉ OF SEPTEMBER 2015
We wish to share with you our association's September 2015 communiqué. We believe you are a father and a leader of all the people of Borno State. This communiqué is the summary of our common life experience and feelings, which we think is proper for you to know as a father and leader. We therefore urge you to look into it with human face.
We also wish to meet with you as father and sons to discuss this communiqué and other things that ideally should not be on the pages of paper.

Read Full Story...
---
UPDATE OF HAPPENINGS IN GWOZA LOCAL GOVT AREA SINCE APRIL, 2014
24/04/2014 - The insurgents attacked Ngoshe town bombing it for several hours but there was no loss of life.
25/04/2014 - The insurgents have camped at Aiga ward in Ngoshe town sending some to nearby villages to terrorize the area, which include Attagara, and Angurua where one Bulama Yakubu was killed. They further spread to a village of Zamga while it was reported that all the security have withdrawn from the area of Gwoza east called Bayan Dutse making them quite vulnerable.
Read Full Story...
---
GCCA INAUGURATION in Pictures Read Full Story...

---
THESE 6 GIRLS WERE HELD HOSTAGE BY BOKO HARAM Read Full Story...

---
JTF : WHERE ARE THE CHRISTIAN MEN ABDUCTED IN BARAWA, GWOZA LOCAL GOVERNMENT AREA OF BORNO STATE?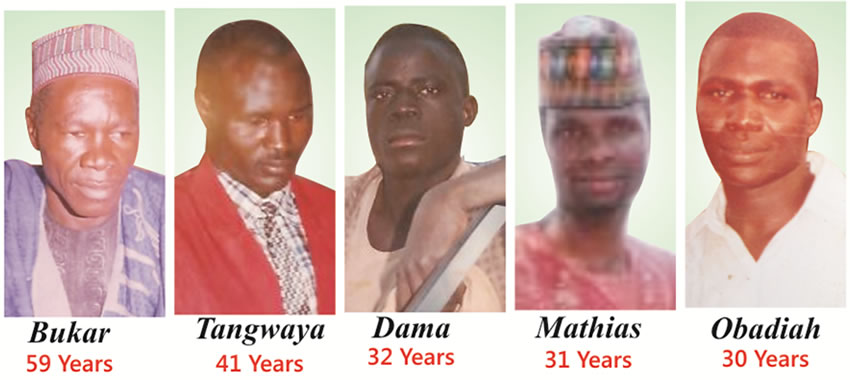 The Gwoza Christian Community Association (GCCA) wishes to draw the attention of Security Agencies, Civil Liberties Organization, Human Right Organizations, World Council of Churches (WCC), Human Rights Watch, Christian Association of Nigeria (CAN), National Assembly, other Religious Organizations and the entire Nigerian public at large to the disappearance of the following Christian men abducted at Barawa Village in Gwoza local Government Area of Borno State. The said men were last seen on 30th July 2013 about five months ago. They include:-

1) Mr. Bukar Musa Barawa (Former elected Vice-chairman, Gwoza Local Govt)
2) Mr. Samaila Dama Ayuba - An active youth leader
3) Mr. Samaila Ayuba Tangwaya -Business man/Farmer
4) Mr. Mathias Ibrahim - A primary school teacher
5) Obadiah Wasuwe - A trader in Maiduguri
Read Full Story...

---

RE: MAIDUGURI ABATTOIR NOT BOKO HARAM ENCLAVE - BUTCHERS.

We feel it is appropriate to address the so called National Union of Butchers, Maiduguri Branch for defending its members in the statements formally signed by the Union chairman, Abubakar Ngula and its Secretary General Stephen David which was published in Daily Trust Newspapers on page 4 of Monday 25/11/ 2013 under category of news written by Yahaya Ibrahim as the reporter. They claimed that Gwoza Christian Community Association (GCCA) statements was 'reckless, misguided and capable of injuring the peace of the Abattoir and the state in general'; they quoted a statement in an open letter published in Daily Trust Advertorial page (25) of 11/11/2013 saying that 'Abattoir is a breeding ground for Boko Haram'.

It sounds very illogical for us to get a response from Butchers associations who are not even part of our consideration. The letter was written to Governor Kashim Shettima over the plight of Christians in Gwoza local government, but Since the chairman decided to run to media to claim that the Abattoir can never be a breeding ground for terrorists without even investigating the story, we have decided to reveal the actual reason why we made that statement so that the general public will understand the mischievous activities of the Abattoir members that serve as not only breeding ground for insurgents but training apartment of graduating Boko Haram commanders.
Read Full Story...
---

AN OPEN LETTER TO BORNO STATE GOVERNOR, HIS EXCELLENCY ALH. KASHIM SHETTIMA ON THE DELIBERATE LACK OF CONCERN OVER THE PLIGHTS OF CHRISTIANS IN GWOZA LOCAL GOVERNMENT AREA IN THE WAKE OF SPONSORED ANNIHILATION OF ITS MEMBERS

Your Excellency,

We the members of the Gwoza Christian Community Association (GCCA) hereby wish to express our protest openly since all other avenues to see you have failed. This is with regards to the plight of Christians in Gwoza Local Government Area which points to the very fact of government involvement by some senior political functionaries in support for the total annihilation of Christian in Gwoza. The Gwoza Christian Community had earlier published such an open letter to the President (FRN) when this annihilation started in the Nations News Paper of Monday, May 13, 2013.

You are, we believe; is in the picture of all that happening in Gwoza LGA as the chief security officer of this great state. There is no doubt that insurgency activities are the main bane of contentions towards not only the economic and social development in Borno State, but most especially towards the political and religious harmony built on trust and respect. We believe that while you are busy amending fences elsewhere, others, including may be those that you trust, are also busy breaking the fence elsewhere. This makes your task difficult especially in a situation where there is hypocrisy and sycophancy existing in the camp.
Read Full Story...

---